Heathcote Health's Community Advisory Committee engages independent community members to provide a voice to the needs of consumers, carers and the community. The Committee currently has three independent members on board and consumers are welcome to approach them to discuss their experiences or feedback regarding Heathcote Health.
Please speak to our Reception staff on 5431 0900 if you wish to make contact with any of our community members
Current Independent Community Members
Jim McKenzie McHarg
As a Heathcote resident for most of his life, Jim has been involved in a number of Community based organisations over the years. Jim is currently a member of the Heathcote Community Capacity Builders group and the Heathcote District Car Club. Previously, Jim was a founding member of the Heathcote Apex club and a member of the Holy Rosary school board. Jim also has government experience having been a Councillor for the Shire of McIvor for 24 years and chairman of the Shire's planning committee. Currently employed as a part-time maintenance officer at Heathcote Health, Jim enjoys car racing, motor vehicle restoration and is a keen traveller.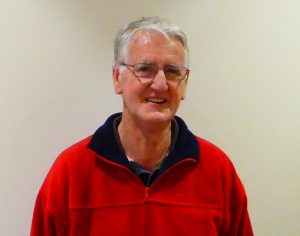 Gail Willingham
Gail recently retired from a comprehensive career in the health and community care settings. Initially working for 15 years as a Midwife before further studies secured her qualifications in Social Work, Gerontology and Aged Care management. The last 20 years in executive management was dedicated to assisting elderly people to remain independent in their own homes, with practical support through government funded programs. Gail looks forward to being available to the residents of Heathcote who may wish to discuss Heathcote Health services.