January 2017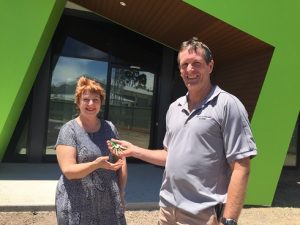 Bendigo Community Health Services has a new child and family services centre located in Kangaroo Flat called kidzspace. To read more click here.
The inaugural Heathcote Farmer's Breakfast will be held on Thursday 2nd February 2017, beginning at 8.30am at the Heathcote RSL Hall.
This event will be beneficial to anyone who is interested in agriculture.
The following has been confirmed for the event:
– Free breakfast and sausage sizzle provided by Lions Club of Heathcote
– Main speaker is Alex Gartmann CEO of Rural Bank talking about state of Australian agriculture
– Second speaker is Peter Strange – Men's Health Practitioner at Bendigo Community Health Services speaking on farmer health/suicide
– Mini trade fair at the back of the hall plus 3-4 wineries and brewery doing tastings at the end
– Short showcase from Heathcote Film festival featuring films on farming, including one that was shot locally
For more information, see flyer here or please contact the Heathcote & District Community Bank on 03 5433 3115.