March 2017
The Heathcote Health Graduate Nurse program is an exciting regional program, which offers graduates the opportunity to experience regional and rural nursing in a friendly, supportive environment. Successful applicants will undertake rotations in our Acute, Urgent Care and Aged Care wards as well as District Nursing within the Community. Applications close 5 pm on Friday 21st July 2017 for positions commencing in 2018. For further information, please read our information brochure below, or contact our Acute & Community Services Manager, Mr Damian Holden on 5431 0936.
Key Dates to remember:
Closing date for applications is  Friday 21st of July, 2017.
Interviews will be held between  Monday 31st of  August and Thursday 14th of September 2017.
Computer matching takes place from the 25th September  to 9th of October, 2017.
Computer Match results available Tuesday 10th of October, 2017.
Heathcote Health 2018 Graduate program commences at the start  of February 2018.
Graduate Nurse Program Information session and tour of Heathcote Health on Friday 2nd June 2017 at 1330 to 1500
2018 Graduate Nurse Program Brochure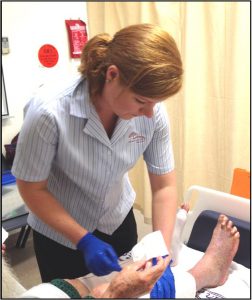 This month's Heathcote Health matters highlights the successful accreditation results achieve by Heathcote Health. It also discusses the work being undertaken by Bendigo Community Health Services around sex education – click here to read more.